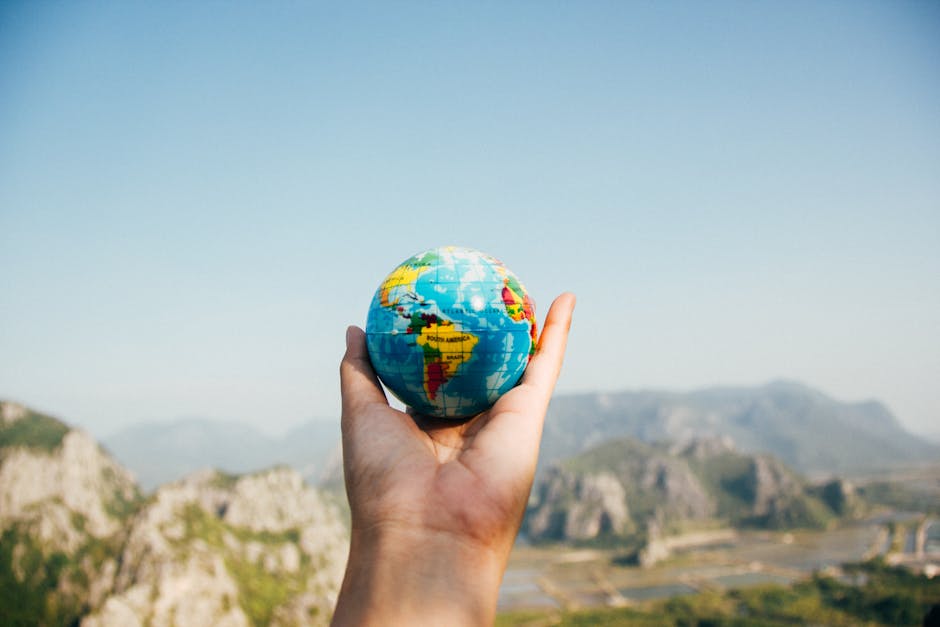 Earth Day is coming up next weekend, so I am a little bit early with this post. But it's never too early to start doing our part to save the earth. Earth Day is just one day and while doing something resourceful on that day is great, it is not enough to combat all of the problems that we are experiencing with the environment.
One way for us to be the difference for our earth is participating in cleanups, planting trees, or doing other "Earth Day activities." However, we can do so much more that will make a greater difference in the end. And surprisingly some of the actions we can take to combat pollution lies in making very small changes in our everyday lives. On average, Americans produce 1,606 pounds of trash a year. That is a lot! And while we can do our part by picking up maybe 10 pounds of trash during a highway cleanup once a year, that doesn't even make a dent in the amount of trash we are producing during that year.
A lot of the trash that we make comes from everyday things such as water bottles, plastic bags, paper products, coffee cups, straws, and the list goes on and on. The thing about all of these products is there are better options out there.
Instead of using plastic water bottles everyday just to throw them out, go our and buy a nice reusable one. I for one believe that a reusable water bottle has the added benefit of helping you drink more water too. Instead of asking for plastic bags at the grocery store every time, buy a few reusable canvas bags and bring them with you every time you shop. They also hold up better, so you can fit more items in less bags, meaning you will have less trips from the car to the house to bring your items in with you. Instead of using paper towels, get reusable rags that will do the same trick. Instead of taking coffee in a to go cup every morning, get a nice thermos or mug that you can reuse. Plus, you can hold a lot more coffee in these and it will stay hot for a lot longer. You can't say no to lots of hot coffee. Instead of using disposable plastic straws in your drinks, buy a reusable plastic or metal straw. Another pro tip is that drinking from a straw also helps you drink more water. So go out and get yourself some awesome reusable products so you can start reducing the amount of trash that you make.
I want to see you all out doing great things on Earth Day, but I also want to see a lot more reusable products in all of your hands around campus. Be the difference to the earth today.
Alicia Diedrich