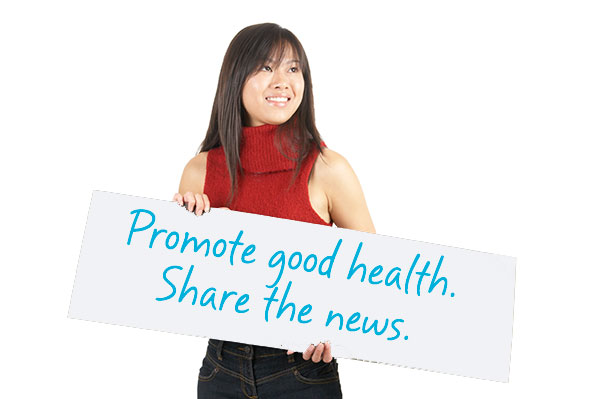 As promised at the beginning of the semester, Marquette University Employee Wellness has some exciting new changes and improvements going on. We already celebrated the grand opening of the new employee wellness space! And now we are excited to bring you the news of the formation of Marquette University Wellness Ambassadors.
The Wellness Ambassadors program was formed with the vision of being able to better promote, support and encourage healthy choices. I have always been a firm believer that it is so much easier to make better choices for yourself when you have great support from others backing you. For me it is so much easier to stick to my fitness goals and really push myself when everyone around me is doing so too, this is why I find having workout buddies or going to the gym where everyone around you is working out to be so beneficial. The same thing holds true when we are talking about making healthy food choices or discussing our mental, emotional and spiritual wellness. And this is why it is so difficult to maintain our healthy eating habits around the holidays: everyone is eating cookies, cakes and unhealthy snacks. It is extremely difficult to maintain healthy choices when we give way to social eating or "I'll just have one." This is why support systems with healthy intentions and encouragement are so vital to our own healthy choices.
The Marquette Wellness Ambassadors (MWA) will work to create these networks of support and encouragement. The goal for the ambassadors is to help others work towards healthy lifestyle choices at work, identify environmental supports to influence and enhance co-workers healthy lifestyle, create peer support networks and other wellness and health related topics. If you are passionate about wellness, or just want to take on a new challenge for yourself and your peers, the Ambassador team is looking for individuals who can be enthusiastic and inspiring in a wellness role and lead by example. Our motto here is BE THE HEALTHY DIFFERENCE. If this sounds like you, you can fill out the application or contact Kristin Kipp at kristin.kipp@mu.edu for more information on the Marquette Wellness Ambassadors program.
Even if you decide not to become a MWA I still urge you to make a healthy difference in your own life and those around you. We all have to power and ability to make healthy choices and changes in our lives. Choose to do that now and you will thank yourself later.
Alicia Diedrich