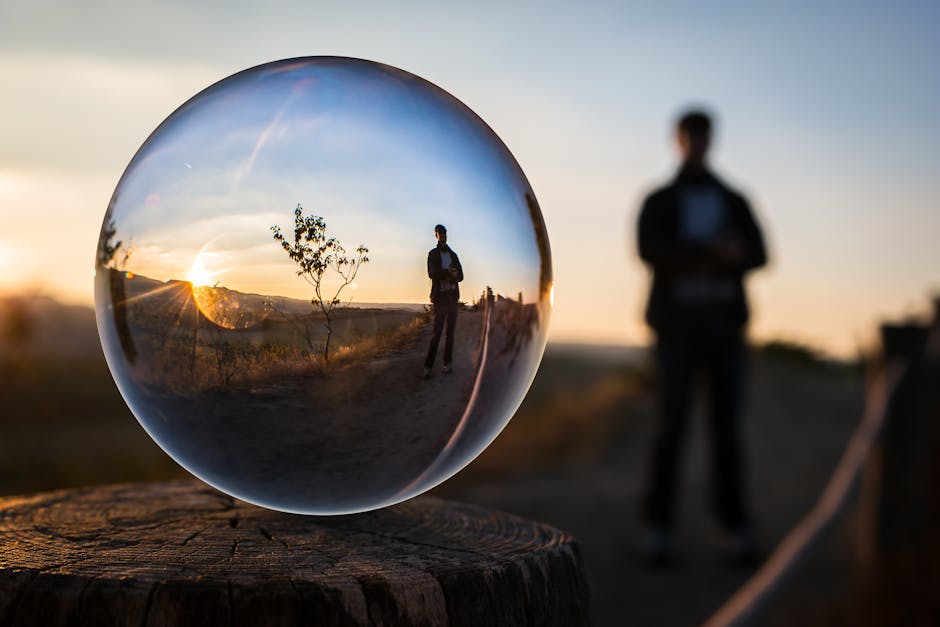 I hope this picture didn't give you any false hope of green grass and sunny days. In case you missed our social media post yesterday, I'd like to remind you all that Marquette has some great indoor walking maps so you can still get your exercise in while staying dry on this rainy day! In keeping with the scheme of things, I would like to ask us all to engage in a little bit of reflection.
No matter what your wellness goals are, there is one important step in making sure that you are meeting your goals, reflecting on them and setting new ones. The thing about goals is that they are meant to be achieved, and once they are we need to set new dreams. And if we do not meet our dreams, there must be a reason. Self-improvement comes first from challenging ourselves and then from keeping track of our progress. As you may remember, my advice for keeping yourself accountable for the goals you set is by first defining them, and then keeping track of them. Write them down, keep a wellness journal, bring your goals to life! And there is a second stage to sticking to our dreams.
The next step in achieving our wellness goals is through self-reflection. There's a saying that there is always room for improvement, and I have to agree that this saying holds true for wellness as well. Nobody is perfect, but we can always strive for better health and wellness. Taking a step, even a minor one in the right direction is worth celebrating. This is exactly why I believe reflection is so important in the wellness process. Self-reflection is not just about identifying how far you have come in meeting your goals, but how far you want to come as well. In this way, reflection is an important part of mindfulness.
Being mindful of our choices, actions, and life around us means so much for our overall wellness. Mindfulness is what keeps us in the present. Mindfulness and reflection can be achieved in any way that you want it to. You could include this as part of your wellness journal, practice mindful meditation, or discuss your progress with other positive, motivational people in your life. Having goals and finding ways to keep yourself accountable are what keeps us on the right track.
Next time you find yourself in a wellness low, keep in mind that self-reflection is a vital step in recognizing your progress and goals. If you are not keeping track of where you have been, how do you know where to go next? Have a safe, dry day, and happy reflecting, Marquette!
Alicia Diedrich